First of all, THANK YOU for finding our blog. Welcome, friend! We ended 2017 with a fresh look to our website with you in mind. Meraki's site is now easier to navigate and offers a lot more features that allow us to better serve you. We're really excited and hope to keep this page warm with new content monthly.
We kicked off 2018 with a family dinner for our team at The Jones Assembly. We've linked their website in case you haven't heard of it. The atmosphere is great and the menu 5-star. We highly recommend going if you haven't gone already.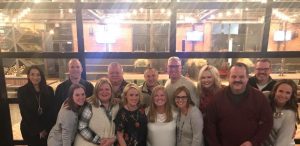 Starting a new year with a fresh slate of innovative ideas most definitely gets us excited about things to come, but we also have new listings available, our custom home builders have new constructions going up <what seems like daily>, and our team has several contracts pending too! We're finding that Norman is eager to make a move and trust inventories will only increase as months progress. This community keeps us busy and for that we are thankful.
Cheers!
#Teammeraki